Home
Hi, I'm Becky The Pet Nanny, professional pet sitter, servicing Northwest Tucson. I will provide spoiling and pampering of your pets while you're away, as well as making sure they're in good health, safe and secure. I'll be happy to play with your dog, cuddle with your cat, or talk to your bird. I'll cater to all your pet's needs and wants.
Benefits of using Becky The Pet Nanny, LLC:
Peace of Mind: you can be confident that I will care for your pets until you get home.
Your pets get to stay in familiar surroundings where they're most comfortable and happy.
Your pets receive individualized care and attention.
Necessary medications will be administered as needed.
No need to hassle with dropping off/picking up your pets at a kennel, and no resulting worries about kennel cough, fleas or other illnesses.
You know that your home is being visited daily: no mail or newspapers accumulating to alert others you're not there.
Becky Seils, Owner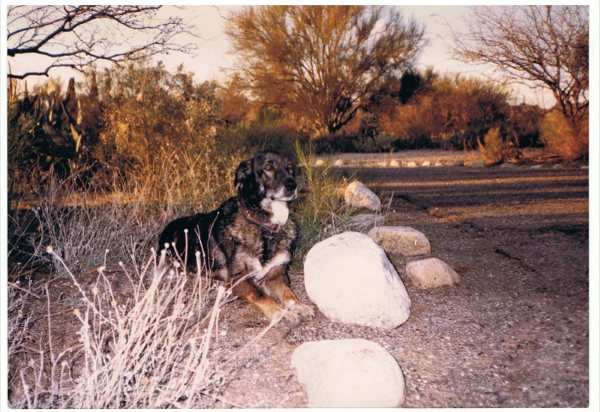 Tate, my childhood friend.